If I were able to speak to all the Churches and ask them: "Who loves God?" Without a doubt, a percentage of 99.999 persons will lift their hands in great pleasure to a positive confession that they love God.
Yes! There also will be Church God haters plus dangerous Church men and women who would also raise hands in pretense and deceit. Nonetheless, I am writing to those who do truly love the Lord in truth and in spirit about my own experience with Him.
---
When I traveled to Jos Nigeria and was out from the Camp, I found myself hosted by a good friend and fellow Church member. We were three from the East and we stayed together with this friend and Copper who lived in Jos.
Fresh from the NYSC camp, we were yet to fully settle that week. New environment, lovely community, busy schedules, trying to fit in, trying to find a good place of placement; you know, all the stuffs that comes with moving into a new environment and staying together with good friends who spoke one vernacular and who were going to be like brothers. Such were the events of those early days in Kufang, Jos.
As for me, having come from a place where I had my own privacy where I prayed and studied God's word whenever and however, it became somewhat difficult to put my spiritual life together living amongst peers. I guess this was my own good excuse, but I second guess it wasn't good enough.
Brethren, bear in mind that probably, I have just stayed about few days after a week before the below happened.
It happened that one night, as we all slept, I had a vision where God spoke to me and said; "You don't love God." And then I was made to understand that my dwindling prayer life and none nonchalant attitude towards bible reading and meditation was the reason.
Sincerely speaking, I could no longer pray in the mid-day. Before then, I could spend an hour plus in prayer travailing, but in those days, 20-mins was good for me.
Also, in the night I was as cold as ice, no getting up for effective prayers while been surrounded by people.
As for Bible reading, it became a sporadic event. Before then I read the bible every day. I read at least 3-Chapters daily, but during those days, I barely read my bible with dedication to know God's word or His ways; maybe one chapter when I find time. I barely created time for it anyway, and the deep fellowship with God in truth and spirit, I lost.
I wasn't living in sin, I still prayed, but just not as before or not as I was supposed to. I still could say that I loved God, after all, I did not live a life of wickedness against Him.
I saw women and sinners around me, I did not go after or join them. My only fault was that I lost a touch of the fire that God privileged me to have. In short, I forgot my place and who I was. I forgot that I was a true Christian man. A true Christian man, should pray and study God's word like his life depends on it, but I did not do it. Even Church activities, I did not find time for. Oh! what would have been mine, if God didn't find me in quick time.
So brethren, after God told me that I loved Him not, I woke up with tears and pure regrets. Filled with so much guilt, repentance and sorrowful plea for my selfishness, I wept. For who am I that my God would tell me that I don't love Him? I cried more.
I cried and said: "God I am sorry." I said: "Will you help me find a new apartment so that I can be focused again without distractions?" Immediately He replied with a vision that implied a Yes! And it wasn't long, I moved out and spent my service years with God.
Let us take a look at these Scriptures for a moment:
23 Jesus answered and said unto him, if a man love me, he will keep my words: and my Father will love him, and we will come unto him, and make our abode with him. 24 He that loveth me not keepeth not my sayings: and the word which ye hear is not mine, but the Father's which sent me. –John 14:23–24
15 "If you love me, keep my commands. – John 14:15
Before I talk about about the scriptures above, I would introduce one man who have had my experience- The Apostle, Peter.
Though different in grace and ministry, I and Apostle Peter had one thing in common; 'we thought that we loved God'.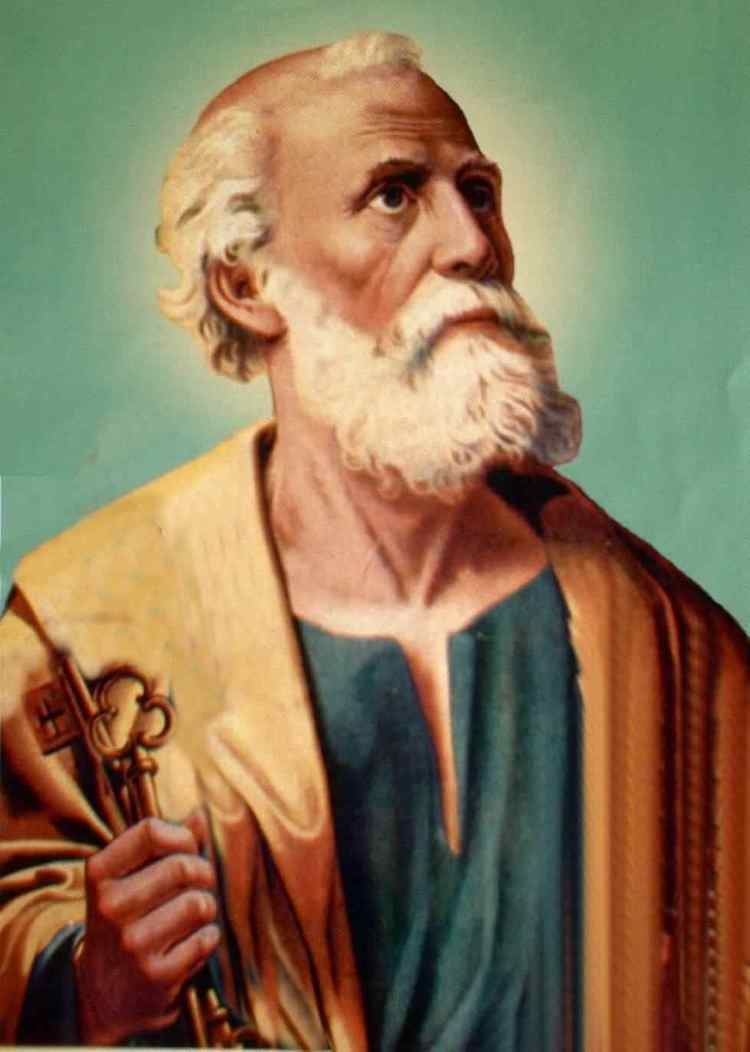 Apostle Peter left the position Jesus placed him and went to back fishing.
I guess he convinced himself that he would still go back to his Apostleship after fishing, and so it mattered little to God. It was not like he has deserted his calling.
At that time, Peter was probably supposed to be in Jerusalem praying for the Baptism of Fire. Or he was supposed to be with the few followers Jesus had gathered and encourage them as a chosen leader.
But he had other plans and many other 'not good enough excuses' to engage in what was productive to him while ignoring the dire needs of God and the call of the Master.
When Jesus found him, he was asked: "Simon, son of Jonah, do you love me more than 'these' things?" Peter replied; "Yes, Lord you know that I love you." And Jesus said; "feed my Lambs".
Simon Peter was asked this question three good times until he boiled in His heart for why Jesus doubted his love. Each time Jesus replied: "Feed my sheep".
In other words, "Simon Peter, if you say you love me, feed my sheep, do my works". "Simon Peter, If you say you love me, don't leave the place and things that I have given you to stay and do respectively."
I believe Peter felt bad and repented. For him Jesus was kind with words, but for me, the Lord plainly told me; "You don't love Me."
Before I explain the bible passages written above, I would introduce one group that is like I and Apostle Peter. It is the modern Christian Church.
Brethren, majority of we Christians don't have time for God anymore, but we still love him; at least we do claim so.
Majority of we Christians don't have time to for prayer travailing, even though true Christians are people of prayer.
Majority of us don't care about Church fellowship and activities. We don't care about Church corporate prayers and Camp meetings.
In our times, majority of Christians don't care about personal bible study not to talk of attending a bible study class. Evangelism and missions we are not part of it.
In us, there is nothing to prove that we value God other than our lip service and claims to love God.
In the Church we will sing; "..Some love money, Some love wealth,.. Give me Jesus, I love Jesus he is my friend".
Meanwhile, we are the 'some' whom we blindly sing in that song because the things of God comes last in our schedules.
We now have believers who don't care about God's word. They don't care about holiness, they don't care about righteousness, they don't care about godliness and obedience to God's word. But, they are closer to God more than others they would speak in ignorance. Such is the state of majority in the Christian Church.
A greater wickedness I have seen in the church is that these crop of believers will be the first to say: "I have a pure heart." And they would say: "Christianity is a thing of the heart, God searches my heart. He knows I love Him. Church does not matter, all that matters is my heart towards God."
Christian man, but Jesus said in John 14:15: "If you say that you love me, keep my commands."
Christian Church, Jesus said in John 14:23-24: "If a man love me, he will keep my words: and my Father will love him, and we will come unto him, and make our abode with him. He that loveth me not keepeth not my sayings…"
Brethren, let us judge for ourselves that we may avoid the coming judgement. For God so loved the world and He gave us His only Son. What is our own price for the love we claim to have for God? What does our Christianity cost us?
I tell you the truth Christian man, our claim to love God is not a criterion for Judgement.
Heaven is not a land for men who claim to love God but for men who have deeds to back their love for God. And the price for our loving God is obedience.
Revival will not come on our own terms. We will not go to heaven on our own terms. We cannot even fly to the skies on our own terms, who deceives us that we will fly to heaven without doing it God's way? For He who has promised these things has given us a way, and it is the way of "he who loves me must keep my commandments."
Preacher what should we do?
Brethren the bible says that men ought to pray; brethren we ought to be prayerful. Again, it is written that book of the Law shall not depart from your mouth; brethren we must be men of God's word. It is also written, that we must be holy unto Him, brethren we must embrace holy living. Jesus said: "Go ye into the world and preach the gospel"; brethren we must evangelize and support missions project; not also forgetting to take the things of God and the Church seriously. All these things and more is how we prove that we love God.
And if we are found wanting in true obedience to God and careless about His ways, His truths and His laws, then His love is very far from us.
Therefore, I ask for the last time; Christian Church, Christian men, "Who amongst us love God"? Judge for yourselves.